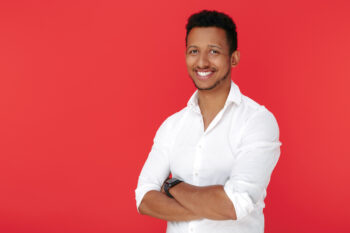 How ready are you to begin the new year? With the right cosmetic procedure, you can show off a better, more attractive smile at the start of 2022. Your Londonderry, NH dentist can talk to you about your options for treatment to take on any issues that currently make you feel self-conscious. Our practice can make recommendations if you want to fix issues with discoloration, visible damage to tooth structure, and even issues with the way your teeth are aligned. The right approach can have more benefits than you expect, which means you can require less time and work to see all of the improvements that you want.
What Can You Do To Make Your Smile More Attractive?
The concerns that patients express about their teeth can vary. For some, problems are more recent. For example, you may have noticed that you are picking up worrying stains, or that enamel wear and tear is beginning to make your teeth look unhealthy. For others, problems with misshapen or misaligned teeth can be issues you have wished to change for a longer period of time. Once you communicate your concerns, you can learn about the different procedures available to help you see lasting, exciting improvements!
Planning A Cosmetic Procedure
For patients who want to make their teeth whiter, there are procedures that you can move forward with. We offer take-home kits for those who want to fight enamel stains at their convenience. These kits are prepared for individual patients to help them see results, and to provide customized trays that make the application of bleaching agents easier. If you want to make improvements in less time, you have the option of coming in for a single-visit office procedure.
With porcelain veneers, we can take on frustrating problems with discoloration, wear and tear on teeth, and problems with the shape, size, and alignment of teeth. Veneers are custom-made shells that cover the front surfaces of teeth and leave surrounding enamel unchanged. Thanks to their durability, you can maintain smile improvements for an extended period of time without difficulty.
Starting Treatment With Invisalign Aligners
Problems with teeth spacing can be effectively corrected with clear aligners. Invisalign provides a welcome alternative to the use of metal braces, which can be more difficult for people to grow comfortable with. Using Invisalign aligners means relying on appliances that are both easy to remove and hard for others to see.
Talk To Your Londonderry, NH Dentist About Beginning The New Year With A Better Smile
Your new year can begin with a more attractive smile when you look into your options for cosmetic treatment! If you would like to find out what your options are, contact our Londonderry, NH dental office at 603-965-3407.