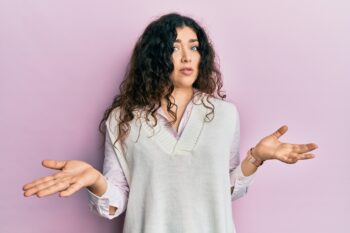 When it comes to the health of your smile, there is certainly more to worry about than just cavities. Preventing decay is important, but you should also look out for other issues, such as gum disease, enamel wear and tear, and the warning signs of poor bite function. If you have problems with uneven, limited, or otherwise flawed jaw movements, you can begin to experience unwelcome issues like jaw pain and stiffness, headaches, and trouble with neck and facial discomfort. One way to address this is to make sure that your smile is properly aligned. If you have issues with teeth that are not evenly spaced, our Londonderry, NH dentist's office can help by providing Invisalign treatment!
Malocclusion And Your Bite Alignment
When your teeth are not aligned properly, it can be more difficult for you to maintain bite function that is even and comfortable. By not addressing this issue, you can experience worsening discomfort in your joints, concerns about the overuse of certain teeth, and even problems with headaches and limited or painful bite movements! In addition to recognizing the signs of TMJ disorder and recommending treatment, our practice can recommend treatment to address malocclusion. Because we offer Invisalign to people who should proceed with orthodontic work, we can actually help you resolve this problem in a more comfortable manner!
Poor Bite Function And TMJ Disorder
If poor bite function, a past injury, or any other issue leads to problems with your jaw health and alignment, it can be difficult to enjoy your typical day without worrying discomfort. Problems with TMJ disorder include stiffness and limited movement, but they also include headaches, teeth grinding, and other difficulties. It can be important to seek treatment as soon as possible, especially if you have a tendency to clench your teeth while you sleep, if you want to avoid oral health complications.
We Can Use Invisalign To Straighten Your Crooked Smile
Invisalign appliances are clear, and they are easy to remove, which means they make the process of adjusting your smile surprisingly easy! After we evaluate your bite and examine the way your teeth are currently aligned, we can provide a set of appliances that will help you gradually move your teeth in desirable ways. As you move from one aligner to the next, you can look forward to gradual improvements that change your smile for the better and also help you maintain a more comfortable bite function.
Talk To Your Londonderry, NH Dentist About Invisalign Treatment!
Through Invisalign treatment, we can help our patients resolve problems with their dental health as well as issues with their appearance that make them self-conscious. If you want to learn more about the link between malocclusion and bite health, or if there are any other issues we can help you address, please contact our Londonderry, NH dental office at 603-965-3407.