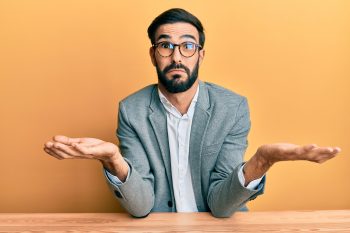 If you think about poor teeth spacing as "just" a cosmetic issue, you can overlook other consequences to not treating the problem. Many people who have unresolved problems with malocclusion are not able to maintain a comfortable, natural bite movement. If you are someone with this problem, it can affect you in several ways. Without realizing it, you can overuse certain teeth, making them more likely to have problems as wear and tear affects them. You can also experience difficulties with pain and stiffness in your face and jaw. Your Londonderry, NH dentist's office can help you if you worry about malocclusion. Thanks to Invisalign treatment, we can actually put this problem behind you without asking you to wear fixed metal braces!
How Worried Should You Be About An Uneven Bite Movement?
Problems with your bite movement can have more consequences than you realize. Over time, the stress of uneven or awkward movements can tax your joints and muscles. This can lead to trouble with TMJ disorder, a problem that can cause daily discomfort as well as a greater risk for developing a teeth grinding problem. You can also have oral health issues because you overuse certain teeth, putting them through more wear and tear that can hurt them.
Discussing Invisalign Treatment To Address Problems With Your Smile And Dental Function
Invisalign aligners make it possible for us to treat problems with uneven teeth spacing discreetly, meaning you will not have to worry about this problem intruding on your daily life. With a set of clear appliances, we can start moving your teeth so that they are no longer out of position. Each aligner is worn for a recommended amount of time to take your teeth closer to their ideal positions. You should wear them throughout the day to stay on track with treatment, though you can take them out when they are directly in your way, such as when you need to eat or clean your teeth.
We Can Help If Bite Troubles Have Already Led To Jaw Pain
If you are already struggling with bite pain, joint stiffness, or teeth grinding, we can discuss solutions. Through oral appliance therapy, we can help individuals retrain their jaw to remain in a more comfortable position. We can also discuss using a guard to stop nightly teeth grinding from hurting your smile.
Talk To Your Londonderry, NH Dentist's Office About Improving Your Teeth Spacing
Our practice is here to help when patients express their concerns about malocclusion! With Invisalign treatment, we can actually make your corrective work discreet. If you would like to find out more, or if you have questions about any other procedures that we offer, please contact our Londonderry, NH dental office at 603-965-3407.