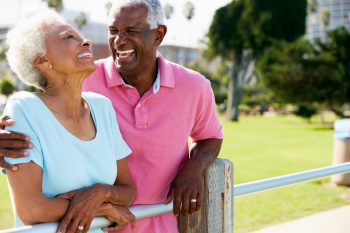 When you learn about the benefits of pursuing implant dentistry, you can feel excited to move forward with treatment. After your procedure is complete and your smile is whole again, you can smile and eat with more confidence, and you can avoid oral health issues that are often linked to tooth loss. What you may not realize is that thanks to our digital imaging technology, our Londonderry, NH dentist's office can provide a more positive experience even as we plan your care. The 3D images we capture help us precisely plan your implant placement. It is difficult to overstate the importance of proper placement, as it can help with stability and jawbone support over time.
How Implant Dentistry Resolves Problems With Tooth Loss
If your smile is not complete, it can be more difficult to smile and speak with confidence. Even one missing tooth can change your bite function in undesirable ways. After just a short time dealing with these issues, you can be eager to do something about your troubles. Through implant dentistry, we can address more than just cosmetic problems associated with tooth loss. This treatment approach provides functional support that makes biting and chewing easier, and they can make restorations feel more comfortable.
We Use Advanced 3D Images To Plan Your Placement
Digital imaging technology offers many benefits for someone undergoing dental care, including those who want to deal with tooth loss. We can capture detailed 3D images of your oral structures, which we can use to begin planning your placement. It is important to secure the small titanium post meant to hold your restoration properly. By gathering detailed images, we can identify the appropriate location as well as the right placement angle for it. From here, we can move forward with the process of giving you back your complete smile!
We Can Use Dental Implants To Provide Secure Dentures!
Dental implants help with more than just the replacement of individual teeth. We can use a series of them to hold a denture, which means we can give you a significant smile and oral health improvement in surprisingly little time. This can be beneficial for someone receiving their first denture, or for someone who has grown unhappy with a removable denture that no longer feels secure.
Talk To Your Londonderry, NH Dentist About Treatment With Dental Implants
Through the right approach to prosthetic treatment, our practice can give you back your confidence in your smile, your oral health, and your ability to bite and chew! We use advanced imaging technology to plan procedures that have lasting value for patients. If you wish to find out more, or if you have any questions for us, please contact our Londonderry, NH dental office at 603-965-3407.