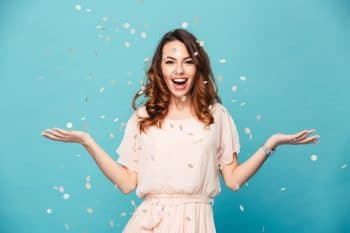 Are you ready to greet the new year with a bright, confident smile? If you feel less than thrilled with the way your teeth look, 2021 may be the right time to schedule cosmetic dental work! With as little as one procedure, you can be delighted by how your appearance improves. Our Londonderry, NH dentist's office provides more than one approach to cosmetic treatment, and we can help you see meaningful improvements in less time than you expect. We can brighten your teeth by performing a whitening treatment to fight stains. To improve the condition of teeth, fix issues with their shapes, or even cover minor alignment issues, we can recommend treatment with porcelain veneers. We can even help improve the appearance of your skin when you smile through treatments with Botox and dermal fillers!
Start The New Year With Exciting Smile Improvements
By starting the new year with cosmetic dental work, you can greet 2021 with improved confidence! Your smile can affect how people perceive you. With the right treatment, you can appear healthier and more confident. You can also feel more comfortable in photos, and have greater confidence in professional situations.
Common Flaws We Can Address With Cosmetic Work
There are many foods and drinks that leave particles behind on our enamel that ultimately dull and discolor our teeth. Fortunately, professional teeth whitening services are able to brighten their appearance and put discoloration behind you! We can design a customized whitening kit for you to use at your convenience, or we can schedule a single-visit treatment to brighten your smile.
Over time, an attractive smile can start to age and appear less healthy due to gradual wear and tear. If this has occurred, or if your teeth have lost their shape because of persistent grinding or jaw clenching, veneers can help. When veneers are placed over your teeth, they manage to cover up these issues as well as discoloration, and with naturally occurring flaws that affect the shape, size, or alignment of your teeth.
See Cosmetic Improvements By Restoring An Unhealthy Smile
When oral health issues impact the way you look, restorative dentistry can provide benefits for your well-being and confidence. Lifelike dental crowns can restore teeth that are both unhealthy and unattractive. Prosthetic dental work can make you look younger while also restoring your bite and protecting you against further tooth loss!
Talk To My Dentist In Londonderry, NH About Cosmetic Dentistry!
At My Dentist, we are excited to help patients feel more comfortable when they smile and speak. We provide cosmetic and restorative services that boost a person's confidence. We also offer preventive services to help you stay comfortable with the way you look. To find out more, please contact our Londonderry, NH dental office at 603-965-3407.