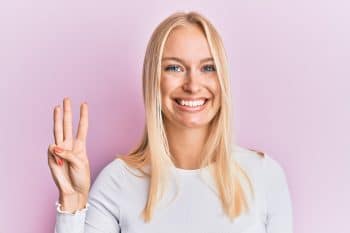 Porcelain veneers can prove effective in response to a number of different issues that make people self-conscious about the way they look. These custom restorations are carefully made to cover the front surfaces of teeth, blending in while hiding the flaws that have made you interested in cosmetic dental work. At our Londonderry, NH dentist's office, we are prepared to meet with patients who want to learn more about the benefits of porcelain veneers. Because this cosmetic dental procedure can take on many different issues at one time, it can be effective at resolving multiple problems at one time, putting dramatic improvements within reach!

1. Embarrassing Chips Or Cracks From Teeth Grinding
If you have had difficulties with teeth grinding in the past, you may still have embarrassing chips and cracks that affect the appearance of your enamel. By covering damaged teeth with your custom restorations, we can make your smile look healthier, more uniform, and more youthful! It is important that your issues with bruxism are resolved before you have veneers placed, as this habit can damage them.
2. Issues With Poor Spacing
You may be able to move forward with a cosmetic procedure to hide issues with poorly spaced teeth. Rather than undergoing orthodontic treatment, your dentist can design and place custom porcelain veneers to hide gaps or overlaps that have made you unhappy with the way you appear. This approach can lead to results in a shorter time, as you will not have to wait for teeth to gradually be moved. With that said, we can discuss treatment with Invisalign to discreetly fix these problems without modifying your tooth structure to place veneers.
3. Dental Discoloration
If you have dental discoloration, why should you look into something other than a teeth whitening treatment? A professional whitening procedure can brighten teeth by removing stains that store bought products have failed to address. However, the agents used in this procedure are focused on removing stains, and you may need to do something about intrinsic discoloration. If internal tooth problems affect the way you look, these blemishes can be covered when you receive veneers!
Talk To Your Londonderry, NH Dentist's Office About Porcelain Veneers!
Our Londonderry, NH dentist's office is prepared to help patients see real smile improvements with the placement of porcelain veneers! These personalized restorations are effective at resolving a number of different problems, and they can lead to stunning results after just a single procedure. If you have questions about receiving porcelain veneers, or if you want to learn more about our other cosmetic services, please contact our Londonderry, NH dental office at 603-965-3407. We are proud to provide a range of cosmetic, restorative, and preventive services to people in and around the Londonderry area.