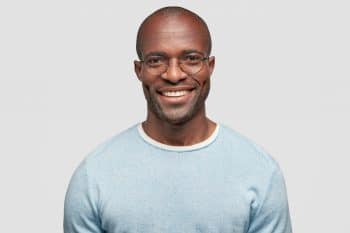 As stains steadily accumulate and darken our enamel, it can be difficult to maintain a confident smile. Have you found yourself self-conscious about the way your teeth look in pictures? Do you wonder if the color of your smile has negatively impacted the way you were perceived by others? Because teeth stains are difficult to avoid, it can be easy to find yourself giving up on the idea of showing off a brighter, more attractive smile again. Fortunately, the professional whitening treatment provided by your dentist can help you address stains that have resisted past efforts at removal and give you a big confidence boost! At our Londonderry, NH dentist's office, we provide professional whitening kits that patients can take home, but we also provide in-office services that can be completed in a little more than an hour!
Teeth Stains Can Make Many People Self-Conscious
Because so many items we enjoy are able to cause dental discoloration, confidence issues related to teeth stains can be common. Coffee, red wine, tea, and many other products that you enjoy are capable of negatively affecting your appearance. While you can fight their accumulation by holding to a good oral hygiene routine, gradual changes in your enamel color can be hard to avoid.
Will A Teeth Whitening Treatment From Your Dentist Deliver The Results You Want?
If you have already tried to remove teeth stains with a whitening treatment that you picked up at your local store or pharmacy, you may have found yourself feeling let down by a lack of improvements. With a professional whitening kit, you receive bleaching agents that are more potent than products that can be found on the shelves of a nearby store! With those stronger whitening gels, it is possible to break apart stains that have become deeper set in teeth. If your issues with discoloration are particularly tough to deal with, we can recommend in-office care followed by the use of a whitening kit at home.
Choosing Porcelain Veneers To Deal With Discoloration
If you are bothered by more than just the color of your smile, looking into porcelain veneers can be beneficial. With the placement of veneers, we will be able to cover up chips, cracks, and naturally occurring problems with the shapes and sizes of teeth. Veneers are also an effective solution for problems with intrinsic discoloration. What this means is that this approach to cosmetic dental treatment can help if you have problems with tooth color that are separate from issues with stains.
Talk To Your Londonderry, NH Dentist's Office About A Teeth Whitening Treatment
at My Dentist in Londonderry, NH, patients who are bothered by the color of their teeth can look into the benefits of professional whitening treatment! With a whitening procedure, you will be able to brighten teeth that have started to look dull and unsightly. If you wish to learn more, you can contact our Londonderry, NH dental office at 603-965-3407.