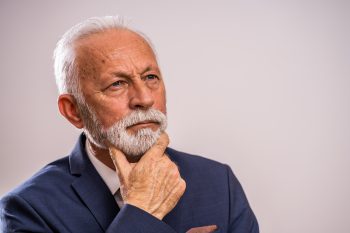 If you want to feel comfortable biting and chewing with a prosthetic dental restoration, you should be able to trust that the restoration will stay secure. To have that confidence, it can help to understand how it has been put in place. At our Londonderry, NH dentist's office, we have given many people back their complete smile by placing a custom dental bridge to address a missing tooth. The bridge is able to remain in place without oral surgery, as it is held in position with a pair of dental crowns. Once in place, the bridge can effectively restore your appearance while also making it easier for you to bite, chew, and speak in a way that feels comfortable.
A Dental Bridge Can Be Set In Place Without Oral Surgery
With a custom dental bridge, we can close a space between teeth without having to perform oral surgery. This can make the process less complicated, and it provides a permanent restoration for patients who are not good candidates for any surgical procedure. The bridge is held in place with a pair of dental crowns that are situated on each side of a pontic, the replacement tooth itself. When those crowns have been placed over the teeth around your gap, they hold your restoration securely enough to give you a permanent prosthetic for your smile!
We Can Provide You With A Lifelike Custom Dental Bridge
With a dental bridge put in place to replace one tooth, or several adjacent teeth, you can regain confidence in the way you look. The bridge is carefully made so that it matches the color, texture, and size of your natural teeth, and so that it blends in with your smile. Our practice is committed to performing prosthetic dental work that can restore your confidence in your smile and oral health. Because the bridge is built to last, it can be trusted for continued biting and chewing support.
What Other Options Are Available For Addressing Tooth Loss?
Sometimes, patients will experience tooth loss in separate parts of their smile. To address these gaps with one appliance, we can provide a partial denture. A partial denture is carefully made to fill in every space where tooth loss has occurred in a row.
If you are looking for another permanent solution to tooth loss, you may want to consider having a dental implant put in place to hold a custom restoration. The implant acts as an artificial root by holding a restoration in position, giving you lasting support without interfering with neighboring teeth.
Talk To Your Londonderry, NH Dentist About Receiving A Dental Bridge
At our Londonderry, NH dentist's office, individuals who are looking to restore their incomplete smile can be happy to hear about the benefits of having a dental bridge placed! To find out more, or to discuss the matter with our practice, call My Dentist in Londonderry, NH today at 603-965-3407.