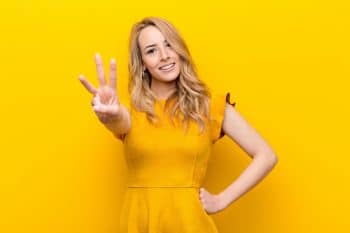 Tooth loss is more than just a problem that can hurt the way you look whenever you smile. If you are missing even one tooth, it can produce unwelcome changes to your bite function, and may even hurt your ability to speak comfortably. By ignoring the problem, you can increase your risk for losing additional teeth, and you can start to lose mass in your jawbone. Our Londonderry, NH dental practice is ready to help you take care of tooth loss. Our dentist's office is comfortable taking on advanced tooth loss, and we can carefully place a prosthetic to restore a single missing tooth.
1. Tooth Loss Can Interfere With Your Ability To Bite And Chew
The loss of one tooth is enough to force a change in the way you naturally bite and chew food. Because you now have to work around a gap left by your absent tooth, you can tax your jaw joints and muscles, which can put you at greater risk for developing problems with TMJ dysfunction or bruxism. A forced change can also lead to the overuse of certain teeth, causing them to suffer the effects of wear and tear. As those effects accumulate, teeth can be more vulnerable to problems that require restorative dental work.
2. The Loss Of One Tooth Can Make Future Losses More Likely
Because the teeth on either side of your gap will have less support, and are more likely to loosen or be lost over time if you put too much pressure on them. In order to effectively keep these teeth in place, you can receive a dental bridge, which will see a dental crown placed over each of them to hold your restoration. You can also count on a dental implant for support. An implant will not require any modification of neighboring teeth. In addition to supporting the crowns of these teeth with the presence of a restoration, the implant itself helps by limiting the movement of neighboring teeth roots.
3. Your Jawbone Can Lose Mass Over Time
Without a dental implant-held prosthetic appliance in place, you can lose mass in your jawbone over time. This can cause problems for your appearance, and it can interfere with your oral health. The problem can become particularly serious if you have lost a significant number of teeth. Dental implants are able to protect you against this because implants are able to imitate the stimulation that teeth roots produce when you bite and chew.
Talk To My Dentist In Londonderry, NH About Prosthetic Dental Work
At My Dentist in Londonderry, NH, patients who have experienced tooth loss can learn the benefits of modern prosthetic dental work. We can help you address the loss of one tooth, or begin work to help you restore an entire row of teeth that have been lost! For more information, contact our Londonderry, NH dental office at 603-965-3407.