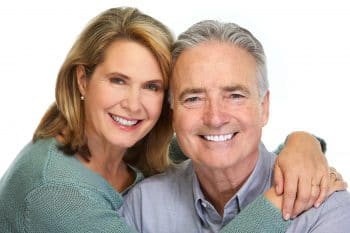 While there are many problems that tooth loss can create, the loss of confidence in your smile is one that should be taken seriously. A person's smile can be one of their defining features, and discomfort over the way you look can affect how you interact with others. At our Londonderry, NH dental practice, we can help you feel confident in your appearance again through carefully planned prosthetic dental work. We can work with you to fully restore your smile through the use of lifelike and durable restorations. We can also discuss the placement of dental implants to hold a prosthetic in place. With the support of your implant (or implants), you can find that in addition to improving your appearance, your restored smile can offer important biting and chewing support.
How Has Tooth Loss Impacted Your Life?
The impact tooth loss has had on your life can depend on how severe the problem is for you, and where your smile gaps are located. If you have visible absences, you can be uncomfortable with smiling or even speaking because of the way you look. As a result, you can experience feelings of self-consciousness that affect how you are perceived, and how you interact with others. Even if your tooth loss is hard to observe, you can be embarrassed because of your difficulty with biting and chewing, or even speaking.
We Can Offer Custom Prosthetic Care To Restore Your Smile
At our practice, we are ready to work with you on providing an ideal solution for your troubles with tooth loss. Any prosthetic you receive at our practice will be carefully designed to improve your smile, and fit comfortably. We are able to use dental bridges to permanently address smile gaps without oral surgery. If you have multiple gaps in a row of teeth, we can address all of your absences with a custom partial denture. For those who have suffered the loss of all of their upper or lower teeth, full dentures can be provided.
Implant-Held Restorations Offer Important Functional Benefits
When patients receive dental implants to hold prosthetic restorations, they can find that their dental work is surprisingly comfortable. They can also enjoy the added biting and chewing support from their restoration, which can make their daily life easier. While many practices send patients to a third party for their dental implant placement, we can actually provide every step of your smile restoration at our office! This can make treatment more convenient, and you can feel more comfortable knowing that your work is being completed at an office you trust!
Talk To My Dentist About Restoring Your Full Smile!
At My Dentist in Londonderry, NH, we can provide meaningful smile improvements through prosthetic dental work! To find out more about how treatment can boost your confidence, and also help improve your dental function, contact our Londonderry, NH dental office at 603-965-3407.