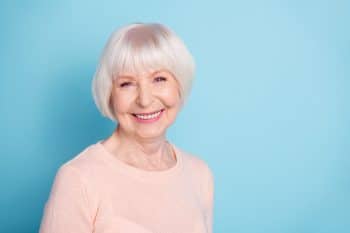 Receiving a dental prosthetic can give you a big confidence boost, and make you more comfortable with the way you look when smiling and speaking. With a custom, lifelike restoration to replace one missing tooth, or a larger prosthetic to replace several, patients are excited to see how their appearance can be changed through treatment. With that said, you should know that restoring your full smile offers more than just a means of raising your confidence level. At our Londonderry, NH dental practice, we can plan prosthodontic work that can protect the health of your jaw, and greatly improve your biting and chewing functions.
Tooth Loss Can Affect Your Dental Function And Jaw Health
Biting and chewing can become more difficult if you have lost even one tooth, and a compromised dental function can create several concerns. Over time, you can suffer from discomfort because of TMJ dysfunction if your bite is flawed. You can also overwork certain teeth, which can cause them to experience wear and tear. Eventually, these teeth can become more susceptible to damage and decay, and more likely to require restorative dental work. Tooth loss can also become a problem for your jawbone, particularly if you have several missing teeth. The roots of our teeth stimulate supporting bone tissues, which leads to an important delivery of nutrients and minerals. When that stimulation no longer occurs, it can lead to jawbone deterioration.
We Are Ready To Provide Help With Different Degrees Of Tooth Loss
Our practice is ready to help patients who struggle with isolated tooth loss, and those who might require larger restorations. With a custom dental bridge, a missing tooth (or several adjacent teeth) can be replaced with a fixed prosthetic that will not require oral surgery to secure. We also provide full dentures, in addition to partial dentures that can replace multiple missing teeth that are not adjacent. When creating custom restorations, we take detailed measurements, and closely match the color of your natural teeth so that your prosthetic will offer cosmetic benefits as well as functional support.
Receiving Dental Implants To Hold Your Restoration
Dental implants provide meaningful support for restorations, as well as neighboring teeth. These posts are set directly in your jawbone, where they imitate the kind of support natural teeth receive from their roots. In addition to making restorations feel more comfortable and natural, implants can actually recreate the stimulation that helps your jawbone stay healthy.
Discuss Prosthetic Treatment Options At My Dentist In Londonderry, NH
At My Dentist in Londonderry, NH, patients who are interested in replacing lost teeth can learn about the exciting treatment options available to them. We can discuss the restoration of your smile if you are missing one tooth, or if you have multiple missing teeth that need to be addressed. To find out more, or to make an appointment with us, please call My Dentist today at 603-965-3407.