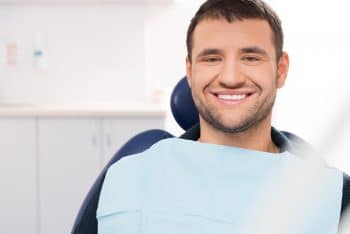 When you visit our Londonderry, NH dental practice, you can look forward to work that helps you show off a healthy, happy smile. In addition to offering routine preventive care, we can take care of problems that threaten your oral health, or do work to improve your smile. We want you to feel confident about your appearance and oral health after a visit, and we want you to feel comfortable during your time here. For people who struggle with anxiety when it comes to dental work, we can make an appointment easier by providing dental sedation. The right sedative can make it easier for you to remain calm while work is being performed.
Are You Avoiding Dental Care Because Of Anxiety?
Anxiety about dental care can actually put you in a situation where you have a higher risk for involved restorative dental work. You should make appointments to enjoy routine dental exams every six months, unless told otherwise by your dentist. If you let anxiety keep you away, you may not know when a problem forms, until that problem causes discomfort. At this point, a problem that could have been addressed conservatively with a dental filling could require a root canal treatment!
Using Sedation To Help Patients Stay At Ease
While you are in the dentist's chair, you can feel relaxed thanks to nitrous oxide. Nitrous oxide is administered as a gas through the nose while treatment is occurring. While you remain aware of what is happening, its effect can make you feel at ease with your experience. You can be happy to know that once your appointment concludes, and the gas is not being administered, you can recover from its effects quickly enough to safely drive yourself away from our office!
Single-Tooth Anesthesia Offers A More Comfortable Experience AFTER Dental Work
Sometimes, discomfort AFTER dental work can be a concern for patients. This is because restorative dental procedures that require the use of anesthesia can leave people with a numb mouth. This can feel awkward, and it can make returning to your day more difficult. We use single-tooth anesthesia to avoid this problem. Because of this, your tooth can be worked on without causing discomfort, and you can more easily return to your daily responsibilities after treatment!
Talk To My Dentist In Londonderry, NH About How We Can Make Your Dental Care More Comfortable
At My Dentist in Londonderry, NH, patients who struggle with feelings of unease in the dentist's chair can benefit from nitrous oxide. This sedative can help you remain at ease during a longer, more involved procedure, and it can help you relax if you experience regular bouts of dental anxiety! If you have questions about dental sedation, or the services that we provide, contact our Londonderry, NH dental office at 603-965-3407.