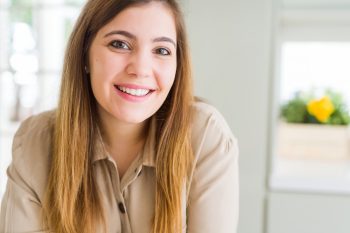 How do modern dental restorations help patients feel better about the way they look? You can be excited to see how a custom restoration hides flaws with the shape of a tooth, its size, and even its color! The right restoration can even provide important functional support, if this is required. If you have concerns about the state of your smile, make an appointment at your Londonderry, NH dentist's office. We provide quality cosmetic dental work and restorative dental work that can have a great effect on your appearance and oral health. After determining the right treatment for your current needs and desires, we can plan treatment that can have true, lasting value for your smile!
The Right Procedure Can Make You Excited About Your Smile
With the right procedure or procedures, your dentist can give you a renewed excitement in the way your smile looks. Through the placement of custom porcelain veneers, it is possible to dramatically improve a smile that is being held back by teeth that are poorly shaped, the wrong size, or negatively impacted by discoloration. If a problem with your tooth impacts its health, as well as its appearance, a custom dental crown can be recommended.
Using Porcelain Veneers To Improve Your Appearance
Porcelain veneers make great cosmetic improvements available to people who want to do something about esthetic flaws that bother them. Because veneers are able to completely cover a tooth, improve its shape and size, and make teeth seem healthier and more youthful, people often find that this one procedure is all they need to address the anxieties they have about how they look. Your veneers will be made with your desired cosmetic improvements in mind, so that you see the results you really want. They can even be used to hide problems with discoloration that whitening agents are ineffective at treating!
Restoring Teeth With Dental Crowns
Teeth restored by dental crowns can have more than just cosmetic improvements. You can have an easier time biting and chewing with these teeth once their restorations are in place. That improvement in your dental function can make you more comfortable, and help protect you against problems with TMJ dysfunction. You can also apply bite pressure evenly again, so you are not demanding more work from a few of your teeth, which can be affected by too much wear and tear.
My Dentist In Londonderry, NH Can Offer Smile Improvements With Dental Restorations
My Dentist is ready to help you enjoy big improvements with dental restorations. Our practice can talk to you about the condition of your teeth, and recommend the appropriate course of treatment based on what you wish to change about your smile! To find out more, you can reach My Dentist in Londonderry, NH by calling 603-965-3407.