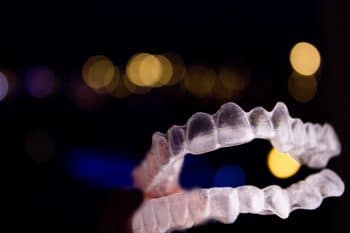 The process of planning your orthodontic treatment is an important one. To create the ideal custom Invisalign aligners for your smile, your dentist needs to have precise measurements of your current smile. In the past, dentists have relied on patients biting into plaster molds to create impressions of their bite. Creating these impressions could be decidedly unpleasant – after all, it is hard to enjoy the experience of biting into plaster! Your Londonderry, NH dentist's office relies on advanced digital tools to measure your teeth, and plan your orthodontic procedure. This reliance on modern technology can ensure that incredibly accurate measurements are taken, and it can make for a better patient experience.
What To Expect When Planning Your Invisalign Treatment
Your Invisalign treatment relies on a series of aligners you will wear over a set period of time. To provide the best results, these appliances need to be an ideal fit, and they need to be constructed so that they can shift your teeth carefully into their ideal places. The iTero digital intraoral scanner carefully measures your teeth, and provides specific measurements your dentist can use to plan your procedure. The incredible accuracy of this technology can ensure your appliances are designed to provide a better patient experience, and lasting results.
The Benefits Of Choosing Invisalign Instead Of Traditional Metal Braces
The use of digital technology to plan your adjustment is just one benefit of many when it comes to relying on Invisalign for your correction. Choosing Invisalign over metal braces means choosing an orthodontic treatment that will not draw unwanted attention, as your appliances are made to be hard to notice. They are also easy to remove, which can ensure that your time during treatment is not making the acts of eating and cleaning your teeth more difficult.
Delaying Orthodontic Work Means Missing Out On Important Oral Health Benefits
Because people can be happy to learn about the benefits of choosing Invisalign over metal braces, they can put aside their concerns about orthodontic work and look into treatment. You should know that if you have been avoiding orthodontic work, you are missing out on more than just a better smile. The act of straightening your teeth can help you lower your chances of suffering from tooth decay, as your improved smile can be easier to clean. You can also appreciate how your corrected alignment issues can lead to a better bite function, so that you are less likely to start feeling the effects of TMJ dysfunction.
Talk To My Dentist In Londodnerry, NH About Modern Orthodontic Treatment
Modern orthodontic treatment with Invisalign aligners is available at My Dentist in Londonderry, NH! This is one of many services available to Londonderry residents – our practice is proud to make a range of quality care available to our patients. To learn more, schedule a consultation with one of our experts by calling the My Dentist office in Londonderry, NH, today at (603) 965-3407.