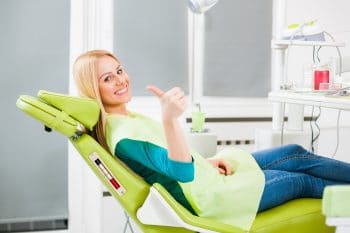 If you suffer an advanced cavity, or have a tooth damaged badly enough to expose it to an infection, you can be in serious need of restorative dental work. When oral bacteria are able to reach your pulp through decay, or damage, you can suffer from discomfort, and face the risk that your tooth might become too damaged to save. Fortunately, your Londonderry, NH dentist is ready to offer endodontic care when you have a problem with an infection. A root canal treatment can be provided to remove the problem, and a modern restoration can be used to repair your tooth after your treatment is finished.
Taking Care Of A Tooth Experiencing The Effects Of An Internal Infection
An internal problem with your tooth can leave you suffering from persistent pain or sensitivity over time, which can become difficult to ignore. What you also need to worry about are the problems that can occur when an infected tooth goes untreated for an extended period. Bacteria can eventually move from your pulp through your roots of your tooth, which can then lead to an infection spreading to your jawbone. To stop decay's progress or target an infection after damage, your dentist will perform a root canal treatment. This results in the removal of an infection, and the sealing of your pulp to prevent further troubles.
Providing Lasting Support For Your Tooth After Restorative Treatment
Your restorative dental work is not done when your root canal is complete. Unfortunately, our teeth do not rebuild themselves after significant damage takes place. You can be happy to learn that in addition to removing an infection, your dentist can provide you with a dental crown to keep your tooth in good condition. A modern crown can match the look of a healthy, normal tooth. It can also absorb the pressure put on it when you bite and chew, so it can have a positive effect on your dental function.
We Are Prepared To Offer More Than Just A Routine Root Canal Treatment
Many people who suffer from an advanced cavity or injury will be fine after a routine root canal procedure. What you should know is that our office is prepared to provide this service, and to provide endodontic care when a different approach is required. You can schedule a root canal retreatment, which restores a tooth that experiences issues after a past root canal. We are also prepared to provide root canal surgery when your needs are more advanced.
Talk To My Dentist In Londonderry, NH About Having Your Infected Tooth Treated
A tooth infection can be serious, and it can grow worse as it goes without treatment. Fortunately, My Dentist in Londonderry, NH is ready to help! We can provide routine endodontic work to treat an advanced cavity, or injured tooth, and provide more specialized care when it is called for. Our practice is also ready to help you with routine oral health matters. To learn more, please schedule a consultation with one of our experts by calling My Dentist in Londonderry, NH, today at (603) 965-3407.