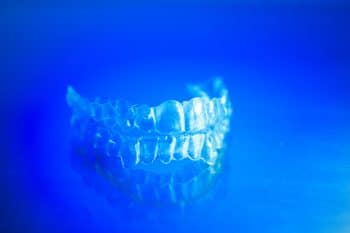 People who want to enjoy the smile improvements that result from orthodontic work sometimes feel put off by the idea of an adjustment. This is because they have concerns about the experience they will have with metal braces, which can have a pronounced effect on a person's smile, as well as their ability to eat and clean their teeth. If you want to show off a straightened smile, but feel uncomfortable with metal braces, you can speak with your Londonderry, NH dentist about Invisalign! When you use Invisalign aligners to fix problems with crooked teeth, you can feel more comfortable throughout your adjustment, and maintain more confidence in how you look.
Using Advanced Imaging Tools To Plan Your Custom Aligners
Before you receive your Invisalign aligners, your dentist will need to take steps to make sure the appliances you receive are right for you. To ensure this, your dentist can use advanced imaging tools to take impressions of your teeth. By using the iTero digital scanner to plan your appliances, your dentist removes the need for you to create a plaster mold of your bite, an experience that you may find unpleasant.
Enjoying Removable, Hard-To-Notice Orthodontic Appliances
What will your daily life be like when you have Invisalign aligners? You can be excited to find that your orthodontic work can have far less impact on your life than you might anticipate. You can wear your appliances without attracting attention to them, as they are difficult to observe once they are set in place. You can also find that you still have an easy time eating, and cleaning your teeth. This is because you can remove your aligners with no issues, so they are not in your way.
Invisalign aligners offer more than just day-to-day advantages. These appliances make manual adjustments unnecessary. As a result, you will have fewer dental appointments between the start of your adjustment, and the conclusion.
Invisalign Offers Cosmetic Improvements, And Oral Health Improvements
When you conclude your Invisalign adjustment, you can be amazed to see how much your smile has improved. Those changes can make people associate Invisalign with cosmetic dental treatment. What you should know is that there are also oral health advantages to orthodontic work that should be acknowledged. You can have an easier time biting and chewing with straightened teeth – in fact, this correction can make you less likely to deal with TMJ dysfunction because of a flawed bite. You can also find it less difficult to prevent cavities from forming, because you will be able to correct overlaps that serve as gathering spaces for oral bacteria.
Talk To My Dentist In Londonderry, NH To Learn More About Invisalign!
My Dentist in Londonderry, NH is excited to help patients enjoy meaningful smile improvements with Invisalign! Our practice can work with you to plan your treatment, provide you with your aligners, and keep track of your improvements until your work is complete. If you are ready to learn more, schedule a consultation with one of our experts by reaching the My Dentist office in Londonderry, NH, today at (603) 965-3407.