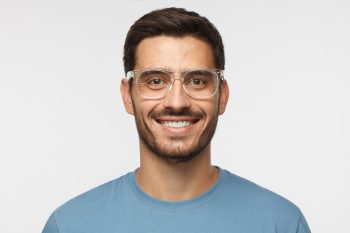 When you consider what a cavity does to your tooth, you might worry that there will be lasting problems even after treatment. After all, decay permanently destroys your dental material, and you can potentially experience an internal tooth infection if care is not provided in time. It can be a relief to know that when you have a problem with tooth decay, your Londonderry, NH dentist's office is ready to provide modern restorative dental care. That care includes the use of lifelike, durable restorations that can support your tooth after treatment. 
How Does My Dentist Know What Kind Of Restoration My Tooth Will Need?
The amount of damage a cavity does informs what kind of restoration your dentist will need to place. The key consideration is based around what it might take to ensure your tooth can handle biting and chewing pressures. If possible, your dentist will provide you with a dental filling. However, if the tooth is in need of more support than a filling can give it, your dentist can place a dental crown over your tooth.
Feeling Confident In The Look Of Your Restoration, And The Support It Provides
Modern fillings and crowns provide lasting support for your tooth, so you will not have to worry about it being vulnerable to damage, or an infection. With that said, these restorations also provide relief because they are able to imitate your tooth structure. This means that you can smile with confidence, as your filling or crown can avoid detection.
Working With Your Dentist To Reduce Your Risk For Future Oral Health Problems
Dental fillings and dental crowns are ready to provide lasting support, while also preventing any concerns about your appearance. This can certainly be a relief to patients. However, better restorations should not make you less concerned about cavities! After all, the damage done to your tooth structure is permanent, and worrying complications can occur if you do not seek care in time to prevent them. Keeping up with regular dental exams can give you updates about the condition of your teeth, so you know if something might need to be addressed. Your routine dental cleaning also helps you by making future cavities less likely. With these visits, and good daily habits, you can effectively defend yourself against the troubles created by tooth decay.
You Can Receive A Modern Restoration From My Dentist In Londonderry, NH
At My Dentist in Londonderry, NH, patients who want to do something about tooth decay can look forward to support from a modern restoration. Our practice is proud to offer crowns and fillings that can imitate your natural tooth structure, and help you protect teeth after a cavity. You can schedule an appointment by calling the My Dentist office in Londonderry, NH, today at (603) 965-3407.