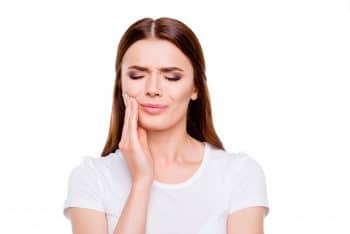 Are you going to need a root canal treatment to deal with your cavity? What is it that separates cavities that require this procedure, and cavities that will not make it necessary? Timing can be crucial when it comes to restorative dental care – the more time a cavity has to grow, the more damage it will ultimately do. When that damage becomes serious enough to infect your pulp, your Londonderry, NH dentist will need to perform a root canal to stop the infection. One of the benefits that you enjoy with regular dental exams is the identification and treatment of growing cavities. At every review, your dentist can look for signs of decay that need to be dealt with, and stop a cavity before your tooth's interior is impacted.
You Receive Thorough Smile Reviews During Every Dental Exam
The examination performed during a routine checkup can lead to the detection of problems that escape your notice. This may seem odd – after all, how could you not realize that decay is destroying your tooth structure? A cavity starts small, and the impact may not cause obvious symptoms. This is why a thorough review is beneficial. As your dentist closely inspects each of your teeth, they can identify problems that can – and should – be addressed in their early stages.
Enjoying A Better Treatment Experience When A Serious Tooth Problem Affects You
You certainly want to avoid a situation that calls for a root canal. With that said, you should not be frightened of this procedure. When you undergo restorative dental care, your dentist can make sure you stay in a relaxed and comfortable state. Because you have access to single-tooth anesthesia, you can even look forward to recovering more quickly, and more easily returning to your life without the problem of a numbed mouth.
My Dentist In Londonderry, NH Can Help You Address Cavity Concerns
At My Dentist in Londonderry, NH, our practice is ready to help patients by treating cavities, and by working with them to prevent their formation. To learn more about what to expect during your visit, you can schedule a consultation by calling the My Dentist office in Londonderry, NH, today at (603) 965-3407.