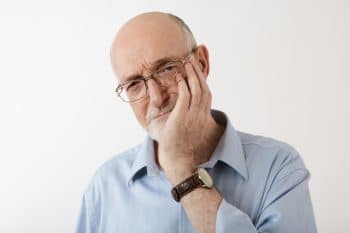 You can put your smile in jeopardy if you try to ignore discomfort by modifying the way you bite to avoid aggravating a painful or sensitive tooth. Your Londonderry, NH dentist can examine your problem tooth, and recommend the appropriate course of action. Cases of dental sensitivity can be connected to cavity trouble. Ignoring decay means that your tooth's condition can continually worsen, and leave you vulnerable to complications. Bite-related pain can connect to individual tooth problems, but it can also refer to pain or limited movement in your jaw. This can be connected to TMJ dysfunction, which can intrude on your quality of life. Your dentist can also recognize signs of this issue, and recommend the appropriate response. 
Addressing Persistent Tooth Pain
Your tooth pain may have a cavity as its cause. While decay can be painless at first, you can experience discomfort and sensitivity if your cavity has the time it needs to reach your tooth's pulp. To address this, your dentist can perform a root canal procedure, which can bring an end to your ongoing issues. It should be noted that your cavity can progress after reaching your pulp. Continued inaction can lead to bacteria traveling through your root, causing more problems for your oral health, and leaving the tooth beyond the point of saving.
Dealing With The Pain Caused By TMJ Dysfunction
Several factors may be to blame for your issues with TMJ dysfunction. Your problems may be caused by stress, an injury that affects your jaw joints, or arthritis in the joints. Frequent teeth grinding can also lead to this issue. Your dentist is able to recognize when you are having problems because of this issue, and they can talk to you about recovery. A special oral appliance you wear at night can relieve you of your recurring discomfort.
My Dentist In Londonderry, NH Can Help You Address Pain When You Bite
At My Dentist in Londonderry, NH, you can find an answer to your ongoing problems with bite-related pain. Our practice is proud to offer support against a range of different issues that might compromise your oral health. You can schedule an appointment to meet with one of our experts by contacting My Dentist in Londonderry, NH at (603) 965-3407.