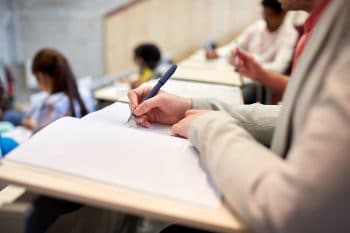 Dental pain and sensitivity are problems that can interfere with your diet, and your daily life. It you feel that something is wrong, you should seek help. A problem with pain or sensitivity that refuses to go away can be a sign that you need restorative dental work done. Your Londonderry, NH dentist can examine your oral health, and see what might be causing your issues. While people often focus on tooth decay when it comes to oral health troubles, other problems can cause real discomfort. For instance, if you tend to grind your teeth during the nighttime, you could have dental sensitivity and pain from the pressure created by this habit.
Questions:
True Or False: When a cavity forms, you will immediately experience pain in that tooth.
True Or False: You may have chronic headaches, as well as pain in your neck, face, and shoulders, because of TMJ dysfunction.
True Or False: Lingering pain after a dental injury could be a sign that your tooth has experienced an internal problem.
Answers:
False! A cavity may not be painful at the moment it truly develops, but it can certainly make its presence felt when decay reaches deeper layers of your tooth. Unfortunately, by the time this happens, you can require more involved treatment in the form of a root canal.
True! TMJ dysfunction and bruxism are often connected. When these issues are not treated, they can lead to pain and sensitivity throughout your neck, shoulders, face, teeth, and head.
True! Your tooth may not look obviously damaged, but if physical trauma results in prolonged feelings of discomfort, take some time to see your dentist for an evaluation.
Talk To My Dentist In Londonderry, NH About Addressing Dental Pain Or Sensitivity
At My Dentist in Londonderry, NH, our practice is ready to help patients who are in need of treatment for dental pain or sensitivity. We understand how dental discomfort can intrude on a person's life, and we are ready to find the cause of your troubles, and help you enjoy a solution. To arrange an appointment, schedule a consultation with one of our experts by reaching the My Dentist office in Londonderry, NH, today at (603) 965-3407.