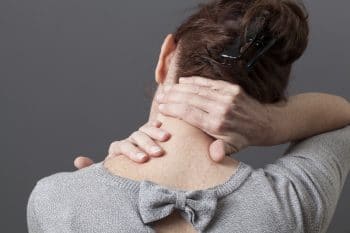 A chronic issue with neck pain can make it hard to feel comfortable during the day, it can distract you, and it can certainly impact your mood. If your neck pains are related to an issue with TMJ dysfunction, your problem should be brought to your dentist's attention. People who have issues with their jaw joints often feel discomfort in areas like their neck, face, and shoulders, in addition to having recurring headache issues. Your dentist can help you remedy this problem by addressing the discomfort in your jaw joints, which will provide you with valuable relief from ongoing discomforts. It should be noted that if you have related issues with teeth grinding, or bruxism, you may be at risk for suffering real dental damage.
Doing Something About TMJ Dysfunction Can Relieve Chronic Pain
Your TMJ dysfunction may affect various areas like your neck, face, and head, but the problem is rooted in your jaw. When you have stress and tension affect your jaw joints, or the muscles that control your jaw, you can struggle with functional limitations, and discomfort. Your dentist can provide valued relief with a special oral appliance, which can be used to hold your jaw joints in a relaxed position.
Why You Should Be Worried About A Habit Of Grinding Your Teeth
If you grind your teeth, you can continue to put strain on your jaw joints, and do real dental damage. Treating bruxism and TMJ dysfunction can stop you from causing this harm. If you have dental damage already, your dentist can help you do something about it. Many people are bothered by signs of wear and tear, and can request cosmetic dental work after dealing with bruxism.
Talk To My Dentist In Londonderry, NH About Chronic Pains Connected To Jaw Problems
At My Dentist in Londonderry, NH, patients who struggle with issues like TMJ dysfunction and bruxism can look forward to amazing relief. Our practice is proud to work with you to help you keep your smile in the best possible shape. To schedule a consultation with one of our experts, contact the My Dentist office in Londonderry, NH, today at (603) 965-3407.