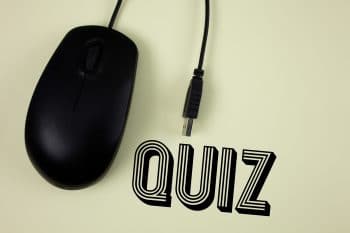 What kind of difference can dental implants make to a person's experience with prosthetic dental work? The support implants provide can make your restoration feel more comfortable and natural. This superior security can also make you more confident in your ability to bite and chew foods, and it can help you avoid issues with jawbone deterioration. Your dentist can examine you to determine if you are a good candidate for implant placement. While many people do receive approval, existing issues with oral health trouble, or a loss of jawbone mass, can complicate matters. If you have lost many teeth, or even all of your upper or lower teeth, implants can offer valuable support.
Questions:
True Or False: Your dentist can place your dental implant, and they can secure the restoration it will support.
True Or False: Your implant makes it possible to secure a prosthetic, but that support is not enough to let you bite and chew food with your restoration.
True Or False: You will need a dental implant for each artificial tooth you receive, as there is no way for implants to support larger restorations.
Answers:
True! While many dental practices need to refer patients to an oral surgeon or specialist to receive their implant, our office can arrange your placement here, making your overall experience a more convenient one.
False! In addition to making it easier to keep a restoration in place, your dental implant can add extra stability, which can be useful for biting and chewing.
False! A sequence of dental implants can be placed in order to hold a larger restoration, including dentures. This means that even those with advanced tooth loss can benefit from discussing implants with their dentist.
Talk To My Dentist In Londonderry, NH About Receiving Dental Implants
If you want to do something about tooth loss, schedule an appointment to discuss dental implants at My Dentist in Londonderry, NH. Our practice is proud to help patients regain a complete smile, and to help make sure they enjoy the superior support that can come from their implants. To learn more, schedule a consultation with one of our experts by calling the My Dentist office in Londonderry, NH, today at (603) 965-3407.