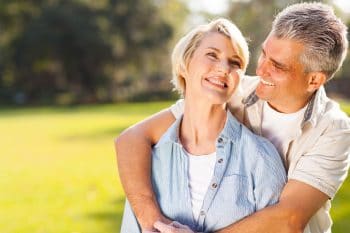 The placing and restoring of a dental implant can lead to amazing benefits for your smile. Tooth loss can seriously impact your appearance, and it can take a toll on your oral health. When patients have teeth missing, it can impact their ability to comfortably bite and chew, and may even intrude on your ability to speak. If you fail to respond to the loss of even one tooth, you could find yourself losing more over time. While prosthetic support is beneficial without implants, their use can offer important additional advantages. Your dentist's office can take you through every part of the process of restoring your incomplete smile, including implant placement.
How Long Will It Take To Restore My Incomplete Smile?
When you seek dental implant support for your prosthetic work, you will have to give yourself time to heal after the placement. A successful recovery is especially important because your jawbone will fuse to the implant, leading to remarkable stability. This healing time can vary, based on how quickly you are able to recover. Once your dentist confirms you are ready, your prosthetic can be comfortably secured.
You Enjoy Several Advantages When You Use Implant Support For Your Prosthetic
Tooth loss can make every day more difficult, as your dental function is seriously compromised. Of course, there are also issues that can develop on time that should concern you. You can face issues from jawbone resorption, which can take place after tooth loss. A prosthetic without an implant to hold it will not prevent jawbone resorption. The reason a dental implant can successfully protect you against this because it will create stimulation in the bone, which encourages a healthy delivery of nutrients.
Talk To My Dentist In Londonderry, NH About Receiving A Dental Implant
At My Dentist in Londonderry, NH, you can enjoy total support from our practice when you seek prosthetic support with a dental implant. We are proud to provide expert smile restorations for patients who are struggling with tooth loss. If you would like to schedule a consultation with one of our experts, call the My Dentist office in Londonderry, NH, today at (603) 965-3407.