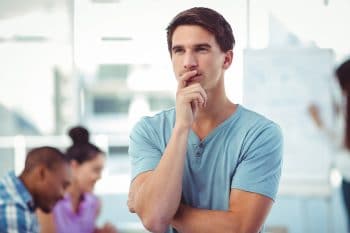 A chipped tooth can have an uneven, asymmetrical aspect that undermines your smile, and draws unwanted attention. If you chip a tooth, you can be eager to fix the problem, but unsure of the best solution. Will you need to talk to your dentist about cosmetic work, or will you need to undergo a more involved procedure? There is no single approach when it comes to dealing with dental injuries. To find the most appropriate solution, your dentist will examine the damaged tooth, and offer an expert recommendation. While cosmetic work can be effective, a more substantial degree of harm may call for a dental crown. 
Talking With Your Dentist About A Problem With Your Smile
Your dentist can offer an expert evaluation when you go in for a consultation. The overall health of the tooth is a big concern. If damage has made it likely to suffer further harm, or made it difficult to handle biting and chewing tasks, cosmetic work may not be an adequate response.
Using Porcelain Veneers To Fix A Chipped Tooth
If your chipped tooth has only experienced superficial damage, your dentist can move forward with cosmetic treatment. Porcelain veneers are effective at covering chips and cracks, and can make your tooth appear flawless. Veneers are custom-designed, and are permanently bonded to the front of teeth. This solution can offer years of important support.
Protecting A Chipped Tooth With A Dental Crown
In cases where a tooth has suffered more significant harm, a dental crown may be the correct course of action. Your crown will be able to improve the look of your smile, while also absorbing the force placed on your tooth when you bite and chew.
Talk To My Dentist In Londonderry, NH About Addressing A Chipped Tooth
You can count on care from My Dentist in Londonderry, NH to effectively deal with issues like chipped teeth. Our office provides valuable cosmetic and restorative services, and we can ensure you leave your treatment with a smile that looks great! To learn more, schedule a consultation with one of our experts by contacting the My Dentist office in Londonderry, NH, today at (603) 965-3407.