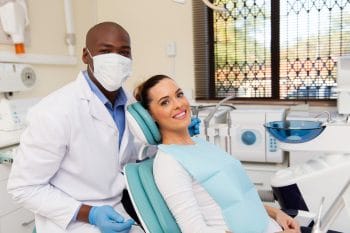 With regular care during checkups from your dentist, and smart preventive dental care at home, you can keep your smile in great condition. That means avoiding potentially involved restorative dental treatments like tooth extractions. While many people do undergo an extraction procedure to remove their wisdom teeth, there are situations where other teeth need to be removed. In any situation where an extraction is required, your dentist is committed to delivering the most comfortable possible treatment experience. That means providing you with modern care, as well as offering dental sedation for anxious patients. Hopefully, you can limit your risk for advanced dental troubles. If a problem does arise, it can be reassuring to know you have access to expert care from your dentist.
Making Your Comfort A Priority When You Undergo A Tooth Extraction
The mere idea of undergoing a tooth extraction might make some patients nervous. If you struggle with feelings of anxiety about dental work, you should know that your dentist can help. Nitrous oxide can be administered during your procedure, to help you manage those feelings of concern. This gas can be safely administered while you have your tooth extracted, but its effects will dissipate quickly after your procedure is concluded.
Replacing Your Lost Tooth
If you need to have a tooth extracted, or suffer tooth loss, your dentist can offer you with prosthetic dental support. Dental implants can be important to your prosthetic dental experience by creating crucial stability, and making it possible to bite and chew confidently with your restoration. Our office can actually provide every step of your implant placement, making this procedure more convenient for you.
My Dentist Can Provide Comfort And Support When You Need To Undergo A Tooth Extraction
When you need more advanced dental work, you can look forward to expert care from My Dentist in Londonderry, NH. Our practice proudly offers a range of valuable restorative services, so you can have the care you need to protect your smile. If you would like to learn more, or if you wish to schedule a consultation with one of our experts, call the My Dentist office in Londonderry, NH, today at (603) 965-3407.