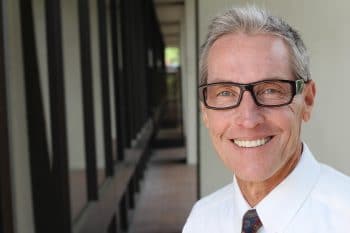 Major tooth loss can be devastating to your oral health, and your confidence. If you experience the loss of several teeth, you may feel as if there is little you can do to regain your smile. What you should know is that modern prosthetic dental work can give you back your complete smile, while also providing oral health advantages. Dental implants are often relied on to help support a prosthetic piece. Multiple implants can be used to stabilize a greater number of restorations. In fact, the use of several strategically-placed implants can even support a set of full dentures!
Using Partial Or Full Dentures To Regain Your Complete Smile
Depending on your needs, you may require partial dentures, or full dentures. If you have some healthy teeth remaining, partial dentures can allow you to keep them. The restoration you receive will have a custom fit, so it can be comfortably set. With a full set of dentures, you can recover your full set of your upper or lower teeth. By using implant-supported dentures, you can avoid issues with slippery or unstable dentures. The implants also promote better jaw health.
The Role Implants Can Play In Major Prosthetic Work
Why do so many patients have implants put in place to support their prosthetic work? Dental implants allow for greater stability, which means it will be easier to practice routine dental functions. You also enjoy the benefits of better jaw support. This is due to the ability of implants to create stimulation in the jawbone. That stimulation was previously provided by the roots of teeth – without it, your jaw can deteriorate due to a reduced flow of nutrients to the bone.
Talk To My Dentist In Londonderry, NH About Addressing Major Tooth Loss
At My Dentist in Londonderry, NH, you can look forward to excellent prosthetic work, and see a return to your full smile. With dental implants in place, you can even enjoy a dramatic improvement in your overall dental function! Our office is proud to offer a range of important services, so that our patients enjoy superior dental care, and can look forward to having their needs met. To learn more, schedule a consultation with one of our experts by calling the My Dentist office in Londonderry, NH, today at (603) 965-3407.