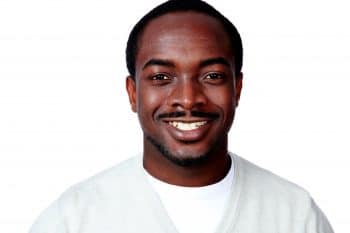 Modern restorative dental care can provide you with a dependable, durable, attractive restoration when you have a cavity. In some cases, individuals can assume that cavity work will lead to the placement of a more conspicuous metal crown or filling, which may hurt the quality of their smile. Your dentist can actually supply patients with crowns and fillings that fit in with your natural teeth, so your smile is not negatively impacted by the placement. It should be noted that a ceramic dental crown can imitate natural teeth skillfully enough to work as prosthetics. When secured by a dental implant, your crown can make your smile appear complete again.
Dependable Support That Won't Hurt How You Look
Dental fillings made from composite resin will be inconspicuous, and blend in with the enamel of your tooth. In fact, the material can even be tinted to match that tooth's color! For your crown, dental ceramic can be used to create a restoration that looks like a natural tooth. In fact, the crown you receive can actually lead to an improvement in your appearance, as it can be a step up from the appearance of a damaged, infected, or especially worn down tooth.
Want To Avoid Advanced Cavities? Make Sure You Attend Regular Dental Exams!
If you want to keep your smile cavity-free, make sure you take advantage of the preventive services that your dentist offers during routine appointments. A professional cleaning is needed if you want to make sure your smile is free of tartar, which can stay in place even after you brush and floss. Routine reviews can also allow your dentist to identify earlier stages of decay, and provide restorative care before the problem grows more advanced.
Talk To My Dentist In Londodnerry, NH About Modern Cavity Treatment
At My Dentist in Londonderry, NH, you can look forward to expert care when you have a cavity. Our office can supply fillings and dental crowns that are cosmetically pleasing, while still able to protect your smile. If you would like to learn more about modern cavity treatment, you can schedule a consultation with one of our experts by contacting the My Dentist office in Londonderry, NH at (603) 965-3407.