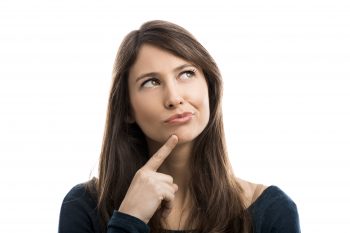 Are you ready to see frustrating dental alignment flaws corrected? If you are, then you may be interested in scheduling an appointment to discuss Invisalign treatment. Many people will find themselves curious about this approach to orthodontic care. If you have had orthodontic work earlier in life, and noticed that your teeth have begun to shift back out of place, Invisalign can help correct the matter. That said, in many cases, patients can use it to make their initial adjustments. Correcting for crooked teeth can offer real cosmetic benefits, while also benefiting your oral health.
Correcting Alignment Flaws Can Make Improvements To Your Appearance, And Your Oral Health
The cosmetic benefit of Invisalign can be clear to patients. After all, dental alignment problems can seriously disrupt your appearance. What you might not realize is that this treatment can lead to oral health benefits, too. Patients who have teeth that overlap may find it harder to clean those covered spaces, which will lead to a greater cavity risk. Crooked teeth can also affect your bite, leading to problems with your jaw joints.
Invisalign Can Be Less Intrusive Than Traditional Braces
Invisalign allows patients to correct alignment flaws without wearing a conspicuous dental appliance. Because many patients, particularly adults, can feel uncomfortable at the thought of metal braces, this discreet alternative can be a valuable one. You can also enjoy the benefit of being able to remove your aligners when you need to eat, or brush and floss. Having removable appliances can make the overall orthodontic experience an easier one. Because Invisalign will not require any manual adjustments, you can also lower the number of appointments needed over the course of your treatment.
Talk To My Dentist In Londonderry, NH About Starting Invisalign Treatment
At My Dentist in Londonderry, NH, you can enjoy big orthodontic benefits from Invisalign treatment. Our office can meet you for a consultation, and if you are approved for this procedure, we can move forward with this beneficial procedure. To learn more about Invisalign, schedule a consultation with one of our experts by calling the My Dentist office in Londonderry, NH, today at (603) 965-3407.