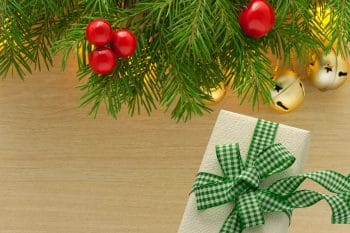 You and your family can enjoy a rousing Christmas celebration by attending the Irish Christmas In America show. Hosted at the Dana Center at Saint Anselm College in nearby Manchester, Irish Christmas In America features a number of classic Irish tunes, singing, and dancing. The show will also take opportunities to introduce the audience to folklore and traditions revolving around the holiday. You and your family can experience Christmas magic in the form of lively Irish music, folk tales, and more holiday entertainment!
When:
The Irish Christmas In America show will take place on Thursday, December 7. The show is scheduled to begin at 7:30 pm.
Where:
The concert is being held at Saint Anselm College's Dana Center, which is located at 100 Saint Anselm Drive, Manchester, NH.
Cost:
Ticket prices range from $17.75 to $37.75. If you would like to order tickets online, click here.
Activities Include:
The show features several traditional Irish artists, who will perform a number of classic Irish tunes used to celebrate the Christmas season. The show will include instrumental performances, singing, dancing, and more! The show is also dedicated to exploring the history and mythology of Ireland's Christmas season.
For More Information:
For more information about this event, click here.
Schedule Your Next Dental Visit At My Dentist In Londonderry, NH
At My Dentist in Londonderry, NH, you and your family can look forward to expert dental care. Our office supplies patients with important routine services, but we can also provide restorative and cosmetic treatment. You can schedule a consultation with one of our experts by calling the My Dentist office in Londonderry, NH, today at (603) 965-3407.