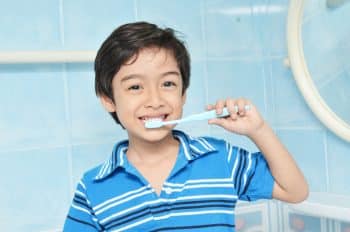 Educating young children on the importance of good dental care can help them enjoy fewer dental oral health problems over the course of their lifetime. Once your child's baby teeth start to arrive, they face threats for problems like tooth decay. When you make sure they are aware of how to properly care for their smiles, and why these measures matter, it can encourage them to take care when they brush and floss. You are not alone in your efforts to help your child pick up these positive habits. When your child comes in for dental checkups, your dentist will dedicate part of each appointment to helping educate them on the value of good oral care.
Dental Checkups Offer Special Benefits For Younger Patients
At regular dental checkups, your dentist can work with your child to help keep them free of cavities. While a child's teeth are not inherently weaker, they face a greater threat of decay simply because kids have a less firm understanding of proper oral care. In addition to the care provided at routine dental exams, your dentist will provide instructions for your child. Because children are still growing, your dentist will also take time to monitor the development of their oral structures. If they see reason to be concerned, they can recommend the appropriate course of action. Fixing developmental issues early can be easier than attempting to reverse the harm later in life done by untreated problems.
Other Beneficial Services For Younger Patients
If your child is active in sports, you can talk to your dentist about supplying them with a custom mouth guard. The guard can help protect their developing smile. If your teen needs orthodontic care, you can talk to your dentist about Invisalign.
Schedule A Dental Checkup For Your Child At My Dentist In Londonderry, NH
At My Dentist, you can count on your child receiving expert oral care. In addition to providing expert preventive treatment, your dentist will take time to discuss the importance of keeping a healthy smile with young patients. If you are interested in a dental appointment for your child, schedule a consultation with one of our experts by calling the My Dentist office in Londonderry, NH, today at (603) 965-3407.