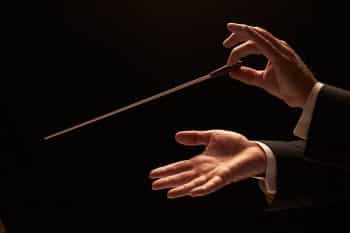 On Sunday, October 29, you and your family can check out the NH Phil's first performance of the 2017-2018 season at Derry's Stockbridge Theater. The performance, Visions Of The New World, will feature several iconic pieces, with a unifying theme of music about America. This performance will allow your family to enjoy a rich, stirring performance from talented New Hampshire musicians. The performance is an opportunity to help families expose their younger members to the joys of live music, while also serving as a fun outing for area residents.
When:
The NH Phil's performance of Visions Of The New World will take place on Sunday, October 29, with the concert beginning at 2 pm.
Where:
The performance will take place at Derry's Stockbridge Theater, which is located at 5 Pinkerton Street, Derry, NH.
Ticket Information:
If you would like to pre-order your tickets for this event, you can do so here.
Activities Include:
You can enjoy a stirring performance from the NH Phil, as they begin their 2017-2018 season. The performance, Visions Of The New World, will consist of several iconic pieces written in tribute to America, including Antonin Dvorak's New World Symphony, and Charles Ives' Variations On "America."
For More Information:
For more information about this event, and others coming to Stockbridge Theater, click here.
Schedule Your Next Dental Visit At My Dentist In Londonderry, NH
Families in and around the Londonderry, NH area can look forward to expert care every time they visit My Dentist. Our office offers treatment for a range of issues, and can help you maintain optimal oral health. If you would like to learn more about us, schedule a consultation with one of our experts by calling My Dentist in Londonderry, NH, today at (603) 965-3407.