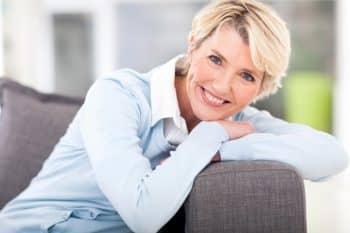 Are you fed up with a gap in your smile caused by tooth loss, and ready to do something about it? You can be happy to know that modern prosthetic dental support may offer more benefits than you realize. Your restoration will have a positive impact on how you look, which can be a big shot in the arm for your confidence. However, the benefits are not merely cosmetic. With a permanently-held prosthetic, you have the ability to enjoy support that makes jaw functions easier, improving your overall quality of life. You can reduce your risk for future tooth loss, and limit stress on your jaw joints, by supporting a prosthetic with dental implants.
Considering Dental Implants To Support Your Prosthetic
Why should you rely on a dental implant to keep your prosthetic secure? Being able to permanently hold a restoration with an implant means enjoying functional advantages. For instance, a dental crown you hold in place with an implant can be trusted to hold up when you bite and chew food. This means no more awkwardly avoiding a gap, and creating needless stress on your jaw joints.
Implants also carry a big benefit to your jaw health, with protection against jawbone resorption that prosthetics unsupported by implants cannot offer. You will be able to sustain a proper blood flow to your jawbone, which will protect you against harmful deterioration.
Restoring Your Smile After Losing Several Teeth
If you need to replace several teeth, your dentist can help. A full denture allows you to replace all of your upper or lower teeth. With partial dentures, you are able to supply replacement teeth in several areas, while leaving remaining teeth in place.
My Dentist In Londonderry, NH Can Help You Do Something About An Incomplete Smile
At My Dentist in Londonderry, NH, you can enjoy professional support for your incomplete smile. Using dental implants to hold your prosthetic can improve your smile, and your dental function. Call the My Dentist office in Londonderry, NH, today at (603) 965-3407 to schedule a consultation to learn how you can enjoy an answer to tooth loss.