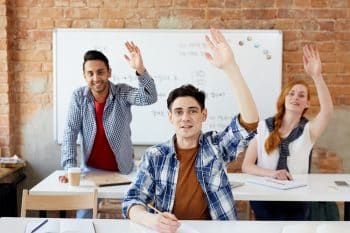 The mere mention of a root canal treatment can cause some patients to immediately tense up. This procedure is often thought of as uncomfortable and particularly unpleasant. However, it should be noted that root canals allow your dentist to protect patients against serious forms of tooth decay and damage. The procedure is used to restore a problem tooth that is suffering internal issues. This is often related to cavity issues, but dental damage can be responsible for this issue, too. By employing modern dental procedures, your dentist can ensure that your root canal features minimal discomfort, and leads to the successful recovery of your tooth against potentially major threats.
Will A Root Canal Hurt?
A root canal does involve your dentist accessing the interior of your tooth. That being said, the use of anesthetic can minimize your potential discomfort. With single-tooth anesthesia, your dentist can even limit the uncomfortable side effects that come with typical anesthetic.
Why Do I Need A Root Canal?
If you need a root canal, it is because there is a problem within your tooth. This can be painful, and put you at risk for having that tooth harmed to the point that it must be extracted. This may be the result of a serious cavity, but it can also be due to physical damage that leads to internal problems.
What Happens To My Tooth After A Root Canal Is Performed?
After a root canal, your tooth is going to need support. Your dentist will provide you with a dental crown to keep it protected, and allow you to comfortably bite and chew. Thanks to lifelike materials, your crown will not affect your appearance.
Talk To My Dentist In Londonderry, NH If You Need A Root Canal Treatment
If you need a root canal treatment, My Dentist in Londonderry, NH can provide you with expert care. Part of that care means enjoying a comfortable experience with single-tooth anesthesia, which will prevent discomfort with fewer side effects caused by typical anesthetic treatment. To schedule a consultation, you can call My Dentist in Londonderry, NH, today at (603) 965-3407. Our patient forms are available online.