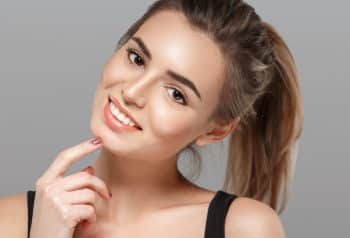 If you have discolored teeth, your best bet is to undergo a professional whitening treatment, right? For many people, this will lead to exactly the results they hope for. Whitening agents can remove stains in your enamel, and you can conclude treatment with big, noticeable changes. However, there are some individuals who will not have a whitening treatment recommended for their cosmetic dental concerns. If you have problems due to intrinsic discoloration, you can be better served by a different procedure. Your dentist can help you determine the right course of action during a cosmetic consultation.
Discoloration Caused By Stains
Stains from dark or color-rich foods and drinks, or from tobacco use, are capable of leaving particles in your enamel that cause discoloration. As these particles accumulate, the color of your teeth will suffer. Whitening agents provided by your dentist will be able to break apart deposits of stains, and improve the color of your smile. An at-home treatment can be supplied to you, or you can request an in-office whitening session. In especially difficult cases, your dentist can supply an in-office treatment with a take-home kit, so you can perform follow-up sessions.
How Your Dentist Can Help You Deal With Intrinsic Discoloration
Intrinsic discoloration comes from tooth problems that are internal, which lead to appearance problems whitening agents can fail to address. For patients who have this sort of discoloration, a better solution may be to have porcelain veneers placed on teeth. Veneers cover the front of your teeth, and can hide many problems, including issues with intrinsic discoloration.
Receiving Whitening Care From My Dentist In Londonderry, NH
At My Dentist in Londonderry, NH, you can receive the kind of cosmetic dental care that makes a big improvement to your smile, your overall appearance, and your confidence. For many patients looking to improve the color of their smile, a whitening treatment can help. For patients with intrinsic discoloration, a different treatment can be recommended to help them enjoy the benefits of a terrific smile. To schedule a consultation to discuss cosmetic treatment, or to address an oral health issue you may be dealing with, you can call My Dentist in Londonderry, NH, today at (603) 965-3407. Our patient forms are available online.