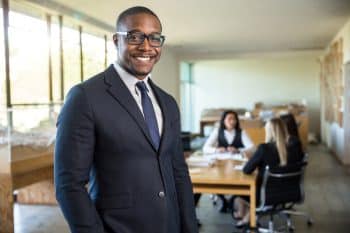 Are you interested in using Invisalign to correct your crooked teeth? The promise of Invisalign is a tempting one for many people – instead of bracket and wire braces, you will use clear plastic aligners to move teeth. Your appearance will not be altered by this process, and you have the benefit of being able to remove your aligner when you need to clean your teeth, and when you eat. Straightening your teeth with Invisalign involves a series of aligners. Each time you transition to a new one, your teeth will be gradually moved closer to their final position. Regular check-ins with your dentist allow them to ensure your treatmtent is moving along as expected.
How Does Invisalign Work?
The aligners you wear create a small amount of movement with your teeth. As you continue to wear them, your teeth will become more settled in this new position. At the designated time, you will move on to your next aligner, which will make another adjustment, with each session bringing you closer to your straightened smile. Invisalign uses clear aligners, so they stay discreet.
Learn How Your Dentist Can Improve Your Smile Through Cosmetic Work
Invisalign is one procedure you can choose to make big changes to your smile. There are several options you can choose from when it comes to cosmetic dental treatment. While Invisalign can require an extended period of time to work, you could enjoy the results of a whitening treatment after a single dental visit. If you are worried about dental damage or other issues that leave your teeth looking less attractive, you may be interested in the coverage provided by porcelain veneers.
Talk To My Dentist In Londonderry, NH About Invisalign
Invisalign treatment is one of many cosmetic services you can enjoy when you come in to My Dentist in Londonderry, NH. Our staff is dedicated to taking care of your needs – we can provide cosmetic work, as well as the general and restorative care that you need. To learn more, schedule a consultation with one of our experts by calling the My Dentist office in Londonderry, NH, today at (603) 965-3407.