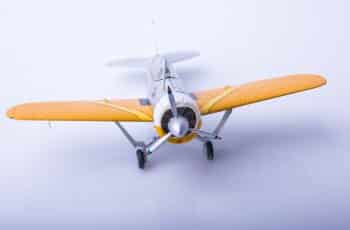 On Saturday, July 8, the Aviation Museum Of New Hampshire will host its third annual Homebuilt Aircraft Fly-In! This event encourages those with all types of custom, vintage, antique, and experimental aircraft to fly in at the museum. Fly-ins are welcomed from 9 am until 2 pm that day. Those who fly in will be welcomed in to check out the museum at no cost. Families are encouraged to check out the fun, and to take a look at the variety of interesting items on display at the museum. Food, drink, and family activities will be available.
When:
The Aviation Museum Of New Hampshire Homebuilt Aircraft Fly-In will take place Saturday, July 8. Pilots are welcomed between 9 am and 2 pm.
Where:
The event is being held at the Aviation Museum Of New Hampshire, which is located at 27 Navigator Road, Londonderry, NH.
Cost:
Pilots who fly in with their homemade aircraft will be welcomed into the museum at no charge! There will also be a $0.50 discount for fuel.
Activities Include:
You can show off your homebuilt craft to other pilots and homebuilt craft enthusiasists. There will be food, drinks, activities, and a special raffle held during the event. Of course, this is also your opportunity to check out the fascinating items on display at the Aviation Museum Of New Hampshire.
For More Information:
For more information about this event, click here.
Schedule Your Next Dental Appointment At My Dentist In Londonderry, NH
You can enjoy superior preventive dental care when you come to My Dentist in Londonderry, NH for regular checkups. These standard visits will help you keep your mouth cavity free. They also give your dentist a chance to look for any other potential oral health threats. To learn more about our practice, schedule a consultation with one of our experts by calling the My Dentist office in Londonderry, NH, today at (603) 965-3407.